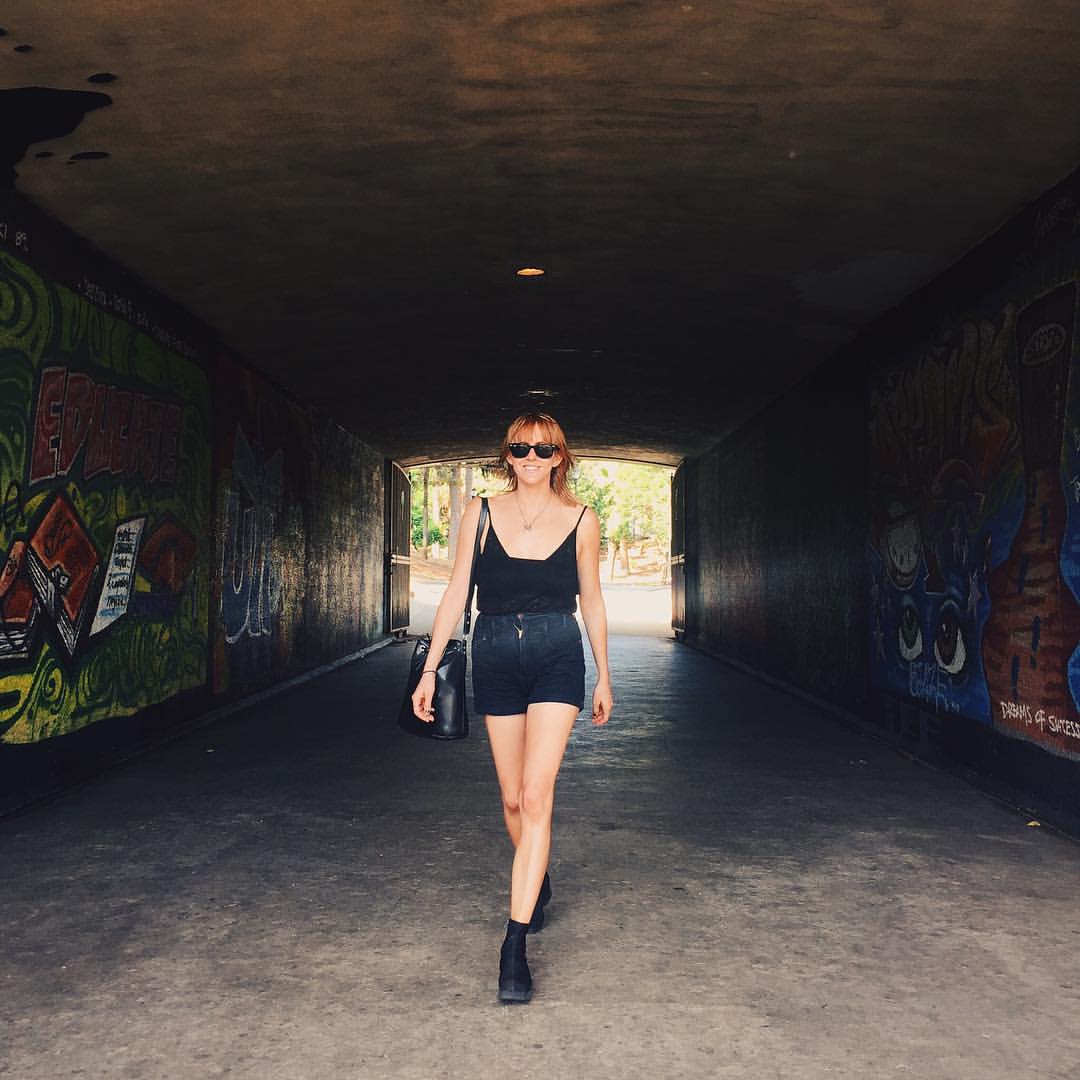 Career Spotlight: Amanda Kaiser, Founder of Bless PR
For this Career Spotlight, we have Amanda Kaiser, founder of her own music public relations firm, Bless PR.
When did you realize that you wanted a career in the music industry?
Even in middle school, I was making mixtapes for my friends, listening to my iPod religiously and hitting up all the cool shows at the Congress Theatre and The Mid in Chicago on the weekends. I wrote for UR Chicago and Ladygunn Magazine throughout high school and college so I could get into shows for free, since life guarding money will only take you so far. I realized I should probably work in music because I don't have a lot other hobbies or interests – I'm just a big music nerd.
How did you work your way up to the position you currently have?
I took some PR courses in school, and after graduating decided that being a publicist was the life for me. I liked the idea of being in a "glamorous" environment while working behind the scenes – I'm not really one for the spotlight. While doing some frantic senior year job research, I stumbled upon this crazy marriage of my two interests: PR and music. Up to that point, I had no idea such a position existed. And as luck would have it, one of the best music PR firms happened to be based in my hometown of Chicago, Biz 3. I started out as an intern, and I stayed past my required three months because I really loved it there. I was working part-time at a corporate PR firm to pay the bills and interning at Biz 3 the other two days. I couldn't believe this was life in the real world – it was such a cool environment and the work was fun, albeit the publicists there worked round the clock (a consistent theme of music PR, I quickly realized).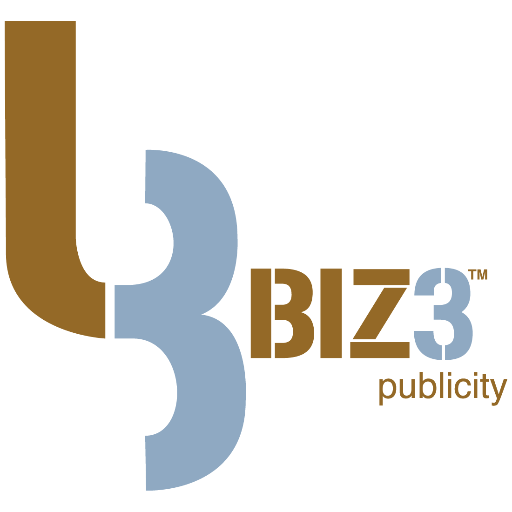 After six months I got hired as the CEO's assistant. I loved it and learned a million lessons that stick with me to this day, but also quickly learned I wasn't exactly "assistant material". After a year working at Biz 3 I decided to finally realize my dream of moving to NYC – or rather, Brooklyn. Up until then, I'd had some experience with dance music media through working with clients like OWSLA and Bassnectar, but it was at my job as a national music publicist at Magnum PR in NYC when I truly entered the wilderness of dance music. Countless dance music genres and sub-genres unfolded before my eyes: Glitch-Hop. Ambient. Trance. Acid House. Deep House. Trap. Liquid DnB – and the fans were so amazing and passionate.
My understanding of electronic music, and music altogether, truly exploded at this point, and I developed a newfound appreciation and understanding of what it means to work and belong in the close-knit and utterly diverse dance music community. After two wonderful, eye-opening years at Magnum PR, I moved to L.A. for some warmer weather and the chance to work with a new set of amazing clients – from (formerly) cake-throwing DJs to legendary house acts like Basement Jaxx, MSO PR was also another wonderful learning experience. This past autumn, I was lucky to have the opportunity to begin my own music venture, Bless PR, with global outreach and a primarily electronic artist roster.

What does your position entail?
When I worked for other music PR companies I had to secure reviews and interviews to keep my job. With my new agency Bless PR the stakes are just as high, but I have more freedom to be creative and diverse with what I consider to be music PR. While I still do a great deal of pitching and interviews, I'm constantly seeking out cool new ways to get my artists in the spotlight. For example, traveling more to gain artists exposure worldwide because thanks to the internet we truly live in a global community. With Bless I'm also starting to do more artist branding and sponsorship, even fashion collaborations with my clients. I always try to be as creative as possible and seek out opportunities that highlight each act's unique personality and brand.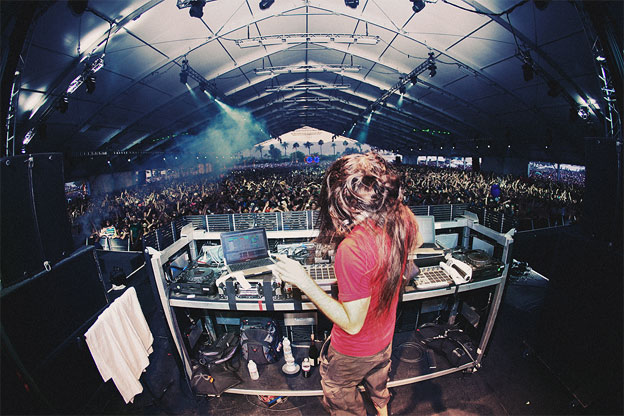 What is your favorite aspect of your job?
I love meeting people – and being a publicist is great excuse to meet people. Recently I met up with a writer who I've been emailing with for a few years, and once we were face-to-face it already felt like we were old friends. When I can, I like to travel to big shows and festivals and help run press on-site as often as possible. It feels like a big summer camp for the music industry, if camp means zero sleep, fifteen-hour workdays and running from stage to stage in oppressive heat. But really I do love it – I get to discover new acts, meet writers and managers I've been emailing forever, and spend quality time with the artists.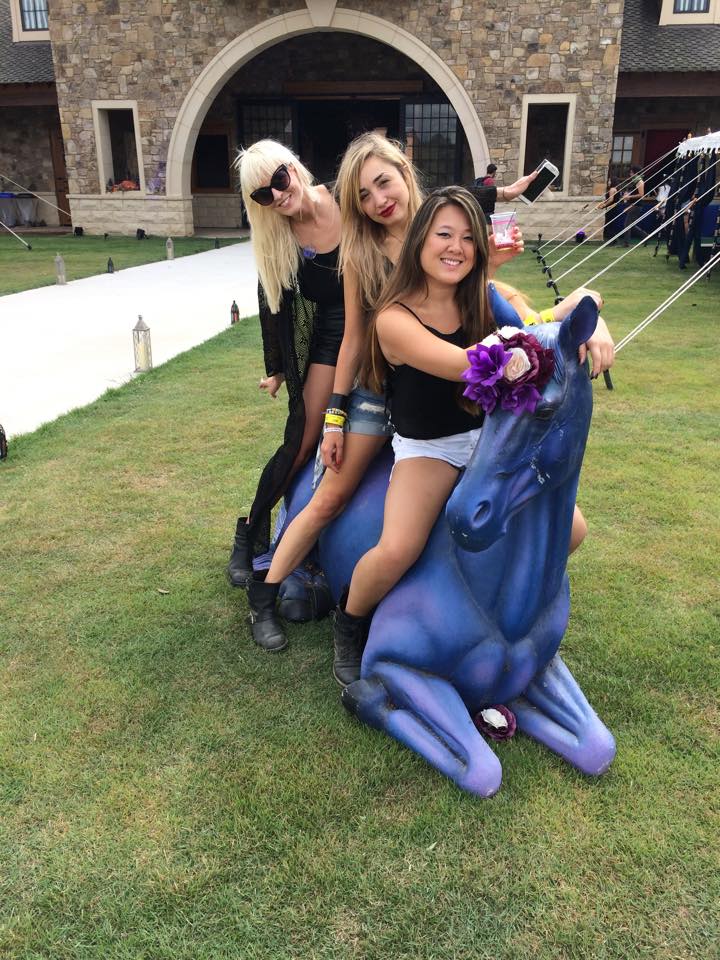 Least favorite aspect?
I prefer to interact in-person, so being on email all day can be bit of a drag – but it's worth the payoff of regularly attending shows and traveling. Also I used to reject social media, but whether you're an artist or on the business side of things, an online presence is so crucial.
Is there anything you do for work on a daily basis others might be surprised about?
You might be surprised that I built and designed the website and branding for my new company, Bless PR. I studied graphic design in school and it's awesome to have a job where I can use different types of creativity and skills. I also do all the company blogging and social media – I can honestly say, even with a smaller roster of artists, I've never worked longer hours or as hard since I launched Bless.
How do you feel working in the music industry differs from other industries?
We have the Grammy's …. suck it, everyone else. Actually, the main difference for me, especially since doing my own thing, is that there's absolutely no work-life divide. I don't need to take a vacation from my job, because ninety-five percent of the time I'm busy loving what I do, seeing shows and sometimes even traveling as a result. Of course, that also means that work never ends.
Is working in the music industry as cut-throat and challenging as many people make it out to be?
I believe as in any industry, if you're passionate, do your best every day and act with integrity, things will happen for you. People who get into the music industry for the nonstop party will fade fast, especially when they realize that music jobs are about five percent hanging backstage with DJs and popping bottles and Red Bull party buses. Okay, maybe ten percent.
Do you have any advice for those trying to find a career path in the music realm?  
Start at the bottom and work your way up, and meanwhile try out every different position you can. What you learn in each role will make you more indispensable, no matter what specific music job you end up taking. Get ready to hear "no" more than you hear "yes" and don't lose sleep over it. When every door is closed just build your own damn door.
Big thanks to Amanda Kaiser for this interview!
Be sure to check back at EDMJobs for all job listings regarding the electronic music industry!