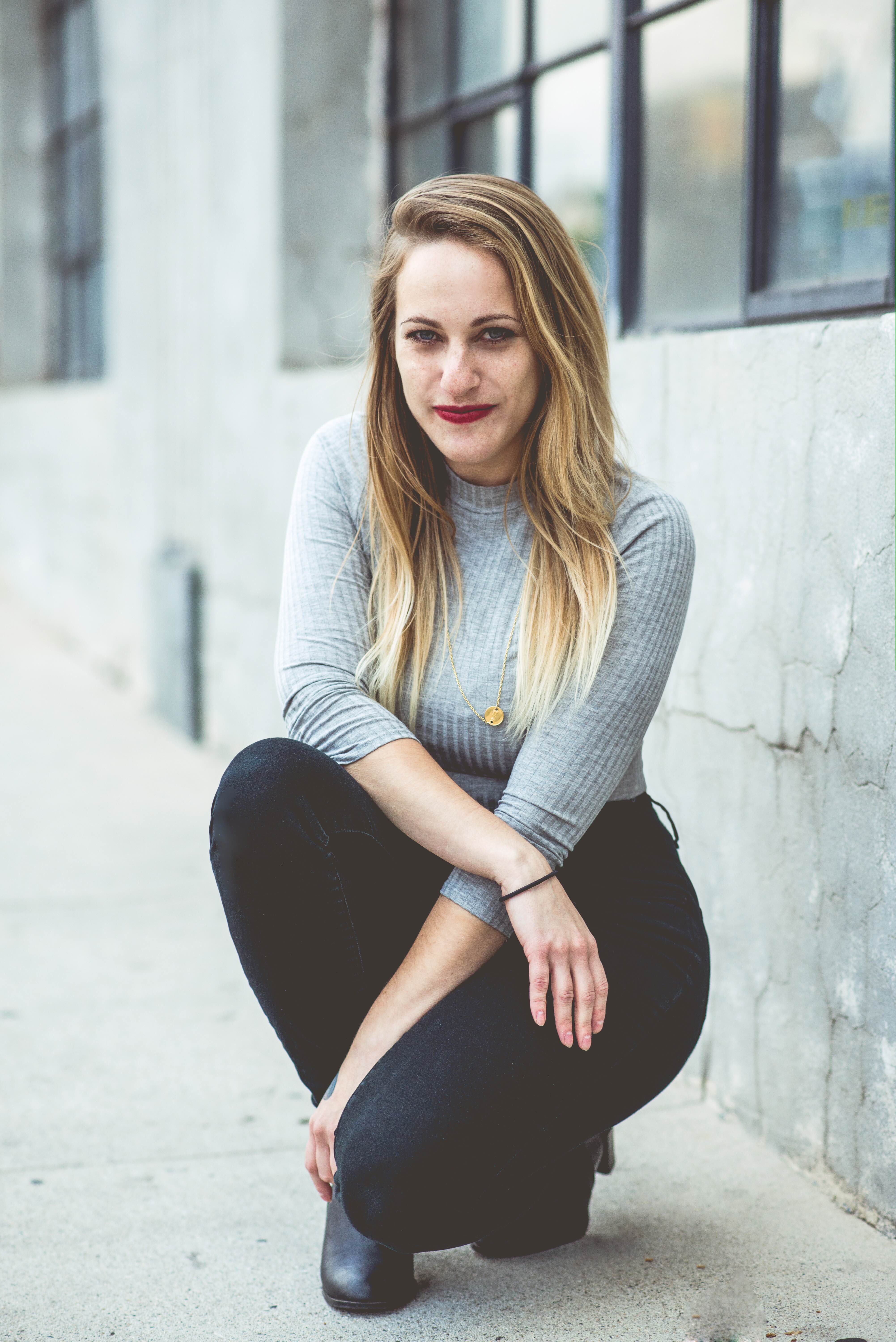 Career Spotlight: Brittany Bowen, Founder of GOT PR Agency
Today's Career Spotlight we feature Brittany Bowen, Founder of GOT PR Agency. If you are looking for work in the industry, be sure to check out all open positions here.
Who are you and what is your background?
I'm Brittany Bowen also known as Brittany Sabra (Sabra is my middle name.) I'm 27 years old, and I'm a freelance Publicist based in Los Angeles, CA. I'm originally from the Midwest; born in Indiana, raised in Ohio and moved here from Chicago. I own a boutique public relations agency called, GOT PR Agency. I graduated from high school in 2008, and never really went to college. I attempted a quarter, back when I was in Real Estate and another one when I was working with autistic kids, but school just wasn't for me. I've always been a self-learner, and realized this at a very young age. I have multiple speech and reading problems, but have always managed to achieve above average growing up, and to become successful as an adult.
How did you get to where you are now?
Hard fucking work. I really wanted this. I started in promotions / marketing in the music industry, then was introduced to booking and management, but yet somehow I ended up in Public Relations, and I couldn't be happier. I always followed my gut, and followed a code of morals / ethics I made for myself in the beginning. Also, always had an open mind to learning and understanding things before making judgement or moving forward.
When did you realize that you wanted a career in the music industry?
Oh, this is good. So I was still living in Columbus, OH. I was at my house off of Harrison Ave, with a friend of mine named Tony. He and I had both just started working for a local promotional company called Prime Social Group. Tony was an actual employee I think or about to be, while I was an intern and a street team promoter. We both really loved the job, and working together. Tony was a different type of smart, he understood people and understood their personalities, and he saw this potential in me. How he would talk to me, and describe things to me, reminded me of how my dad would always say I was going to do great things when I get older. Low key I thought my dad was just being a kiss ass, and cause my dad is such a nice guy too. But after hearing Tony, I realized my dad had been really serious. He always knew I was going to "make it" he wasn't sure what in, but he knew and still knows that I'm going to accomplish great things. It was that moment, when Tony handed me 48 Laws of Power, and told me to read this and that it would explain so much. I knew that this was the right path.
Sorry I got lengthy but I literally had like a moment during that night. I remember it pretty clearly we were in my living room, hanging out. I had already done a few shows for promotion, and did a really good job. When Tony was talking, all I could think about was my dad and all those times he's told me how amazing I was going to be. I really FELT his words that moment, and knew that I was where I needed to be. Let me say that that at this time I was a therapist for autistic kids, and had been for about four years. I was definitely accomplishing great things, but didn't ever feel the same way I did during that moment.
You grew up in Columbus, OH. Was there an electronic music scene when you were younger and were you a big part of it?
I grew up listening to hip hop and RnB so I couldn't even be able to tell you if there was an electronic scene in Columbus when I was younger. I listened to Three 6 Mafia, Tech N9ne, Bone Thugs, Dipset, Cam'ron, Murder C, D4L, Ginuwine, Usher, Aaliyah, Kesha Cole, Destiny's Child, Isley Brothers, 3LW, etc. The first time I was introduced to electronic music was a dope ass Pretty Lights concert at this venue called Bluestone in Columbus. Probably was like 2011? It was fucking tight. And then it wasn't till I reached out to friends about wanting a "hobby" in the music industry. That's how all this started, I had a roommate who was running a GHETTO hip hop record label out of our house, I was doing therapy and just wanted a hobby though it be cool to be involved behind the scenes. My roommate didn't do much so I reached out to my best friend, Giovanny who's a well-known DJ in Columbus for guidance or help. He introduced me to Jay of Prime Social Group and well. Here I am today. S/O those guys for all their help and support in the beginning I wouldn't be where I am today without them.
You are the Founder at GOT PR Agency. Your website says you have been "out 4 pizza" for a long time. What kind of gross LA "pizza" did you get and when did you start GOT PR?
Hahahaha. So GOT PR Agency created itself really. I had been doing freelance PR for about a year and a half, and things were really taking off. I wanted a company or platform that myself and my clients could rely on. GOT PR Agency came about in the beginning of this year actually, 2016 I filed for the name and set it up legally as a company. GOT PR Agency is a boutique public relations agency that works with artists and taste makers of the entertainment industry. I am referral based only as of right now, and handle press for so many amazing artists and people including Luna Shadows and PhaseOne. Also, I just hired my first assistant, Carlos who is the best. The website status is there because my website was created for me as a surprise gift this past Christmas by the amazing Shane Morris. I decided to have the "gtg pizza" message up so that I had more time to put together my marketing plan, and the content needed for the website, and to have for the website to continuously run properly. Having a website can be a big task, especially if people are going to be looking at it to make a decision on you. I rather have it say 'GTG get pizza' than not be 100% finished. The humor and mystery is always better.

I know as a PR agent you rarely ever get to travel with your clients, but on the trips that you can make where is your favorite place to work?
I love touring. I've done a few gigs where I was offered to handle merch while on tour for a client I handle PR for. Those are my favorites. It is A LOT of work, but fuck touring is fun. It's especially fun with the right group of people, and a solid tour. You'll have the time of your life.
What are your favorite aspects of your job?
Helping people achieve their dream.
What is your least favorite aspect?
I'm the middle man, caught between artists and the media. Who share similar personality traits. I feel for media because they get so many emails a day, and we want so much from then but I feel for artists because they put so much of their soul and sweat into that release, and sometimes I'm just caught in between. Trying not to spam media, while trying to please my client, and curate actual good press. I want to help tell the story, and sometimes I feel as if I'm not being heard.
Is there anything you do for work on a daily basis others might be surprised about?
Daily basis? Not anymore, all my focus is 100% GOT PR Agency. I use to volunteer with Rock The Earth, and was their event lead. I also worked as a personal assistant for the amazing Jah Spice, aka Da Fadda. I'm also apart of NapGirls, but am not as active as I once was because of GOT PR.
If you could change one part about the work you do, what would it be?
I wish I had more time for campaigns.
Do you have any advice for those trying to find a career path in the music realm?
Be kind, and have a good heart. Be prepared to put in bitch work, be willing to go the extra mile, know your worth, and follow your gut.
Oh and one thing that I LIVE by is, "Come to people with solutions, not problems."
Is there anything else you would like to add? Tips, thoughts, feelings, songs, promotions, etc?
Drake is daddy. And our gov't is corrupt. Please do not be fooled by these elections.
A big thank you to Brittany Bowen for taking the time to share her EDMJob with us in this Career Spotlight. If you are interested in a job in the industry, check out EDMJobs.com and follow us on Facebook!