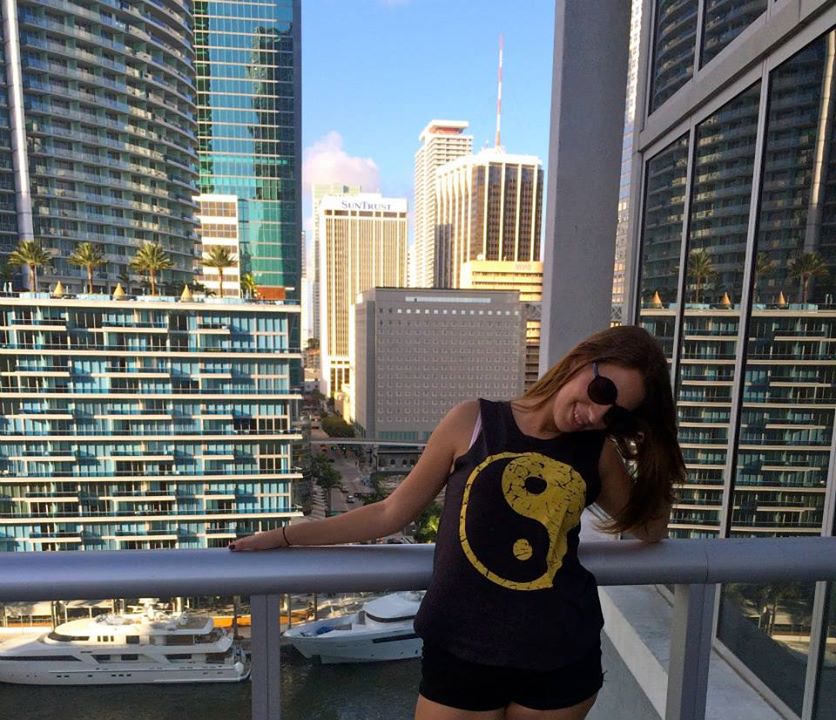 Career Spotlight: Jaime Sloane, Publicist for Dim Mak
Today we are featuring insights from Record Label Publicist, Jaime Sloane from Dim Mak Records.
When did you realize that you wanted a career in the music industry?
I grew up watching Cameron Crowe's "Almost Famous" on repeat and dreaming of a career spent touring with musicians, translating their performances into writing so others could be part of the magic. Starting when I was 14 I would sneak into rock shows and review them for our high school newspaper, and once I fell in love with music writing I knew I had to use that passion as a foundation for my career.
How did you work your way up to the position you currently have with Dim Mak Records?
As the editor of my high school newspaper I had the opportunity to cover tons of shows and that writing experience evolved into a variety of music correspondent positions while I was at University of Florida. The first electronic music concert I ever covered was actually a Steve Aoki show which is quite coincidental considering I'm running his label's publicity five years later. I was definitely blessed to attend college in such an electronic music-centric city because while other students were in the library, I was spearheading press and marketing campaigns for Wolfgang Gartner and Skrillex shows. After working a handful of music-related jobs in journalistic, publicity, editorial, marketing and booking capacities, I graduated and immediately landed a job as the PR and Marketing Coordinator at Dim Mak Records. I was eventually promoted and now I'm running our public relations efforts.
What does your publicist position at Dim Mak Records entail?
As Dim Mak's publicist I work to spread the word and drum up favorable coverage for our releases, events and clothing collection. However, roles constantly blend and overlap here at Dim Mak so my coworkers and I wear many hats, often finding ourselves helping out across departments.
What is your favorite aspect of your job?
My favorite aspect of the job is definitely being surrounded by some of the best in the business, and working in a super creative environment where ingenuity is not only valued but thoroughly encouraged. Every day I'm inspired by my coworkers and their forward-thinking ideas.
Least favorite aspect?
While every job in the entertainment industry presents it's unique set of challenges, one aspect that can be difficult is the time difference when working on a project with an international clientele. While the internet doesn't rest, we as people around the globe need to and thus, the time difference limits the amount of hours we get to interact with each other.
Is there anything you do for work on a daily basis others might be surprised about?
Being a publicist at a record label is quite different from a traditional public relations career that's spent penning press releases and pitching members of the media. At Dim Mak we think outside the box for alternate press avenues, whether that means promoting our music via YouTube channels and streaming sites or partnering with brands outside of the music sphere to get our records in front of untapped audiences.
How do you feel working in the music industry differs from other industries?
A big difference between the music industry and other industries is the nightlife aspect. We're constantly going out on weeknights to support our artists and friends, but we still wake up on time every morning ready to grind.
Is working in the music industry as cut-throat and challenging as many people make it out to be?
The industry is naturally competitive because everyone works hard to maintain their lifestyle, but I personally enjoy that because it drives me to work harder every day. At the same time, dance music (especially in Los Angeles) is such a small world and everyone knows each other, so you definitely feel a sense of respect and friendship toward the people you spend most of your nights socializing with.
Do you have any advice for those trying to find a career path in the music realm?
I try to live by the motto 'always hungry, never thirsty.' Stay focused, motivated and humble, but never be too pushy or overeager because that's an immediate turnoff. And don't forget that every music-related event is a networking opportunity, whether you're on or off the clock.
Is there anything else you would like to add? Tips, thoughts, feelings, songs, etc
Electronic music is a burgeoning industry which makes it that much tougher to cut your teeth in, but when you're exhausted from working 12-hour days for less-than-corporate pay, try to remember that we're here because we love the music and we couldn't imagine wearing a suit every day for the rest of our lives.
A big thank you to Jaime for taking the time to share her EDMJob with us in this Career Spotlight. If you're interested in becoming an Record Label Publicist or a job at Dim Mak, be sure to check all open positions at EDMJobs.
For more information on Dim Mak,visit:
http://www.dimmak.com/
https://www.facebook.com/dimmak
http://instagram.com/dimmak
View open positions at Dim Mak:
https://edmjobs.com/company/Dim+Mak+Records/