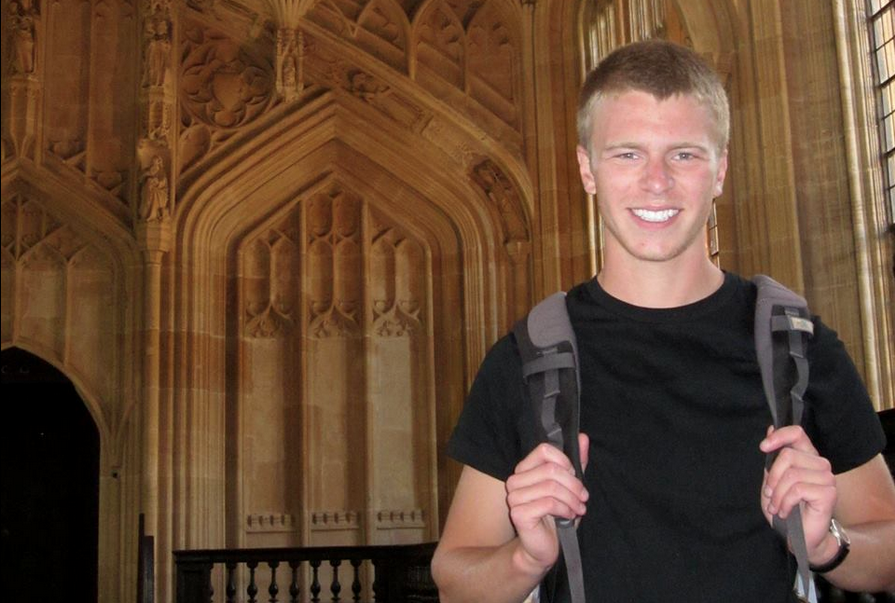 Career Spotlight: Will Vance, EDM Content Writer for EDMTunes
Will Vance is a content writer for EDMTunes, a music producer  and works in A&R for Solstice Records. He has been interested in the music industry for just over five years. Will is currently based out of Portland, Oregon.
Please describe yourself and brief background.
My name is William Vance, and I am a recent graduate of University of Oregon. I grew up in Salem, Oregon until the age of 18 when I moved to Corvallis for my first year of college. Towards the end of my freshman year, I had this nagging feeling that the path I was on wasn't suited for me. So during one of my computer science classes, I filled out the transfer application to the University of Oregon, and submitted it at midnight, the deadline. I did this so that I could start in Eugene that coming fall term. Around this time I started fiddling around with music production, but never took it that seriously. That was about five years ago, and here I am now.
What is the role of a writer for EDMTunes?
As a content writer for EDMTunes, there are a few different avenues that I help out with. Primarily as I content writer, I am responsible for a handful of article submissions a week to the blog. These include anything from song write-ups, event reviews, and artist interviews. While it varies on any given day depending on what is going on across the scene, those are the primary responsibilities I am obligated to get done.
How did you become a writer EDMTunes?
I landed the gig simply by applying. I was reading through some of their articles one day when I saw the  'jobs' tab at the top of the screen. That's where the rabbit hole started that has lead me to where I am today.
What kind of connections and networks has working for EDMTunes tapped you into? Has this helped your music production career?
Because of the environment a lot of my work puts me in, primarily an online environment though not always, I have had the opportunity to connect with people from all levels in the industry. Anything from talking one-on-one with some of the bigger acts in the industry to dealing with some down to earth homies working at labels, it has given me an awesome chance to link up with people who are just as passionate about this music as I am.
When did you realize that you wanted a career in the music industry?
I realized I wanted a career in this industry the second I realized I had a chance at it, meaning once I began figuring out the entry level ins-and-outs of what it takes to be a success in such a saturated career path. That was about two years ago when I realized I could make a go at it, and it's only been a slow yet steady uphill climb ever since.
What is your favorite aspect of writing for a blog?
My favorite aspect of writing for the blog is that it keeps me up to date with everything thats going on in the scene, and discover the best that's out there. Discovering new music and trends and genres, and having an instant group of rather close knit people to share it with via the EDMTunes family is amazing.
Least favorite aspect?
There really isn't anything that would deserve a 'least favorite' part. Getting in trouble and scolded for poor grammar and improper formatting can not be so fun, but I survived that in college and I can survive it today.
Is there anything you do for work on a daily basis others might be surprised about?
I wouldn't say there is that much that would surprise others. Between doing A&R for Solstice Records, Writing for EDMTunes, working on my own music, and then my day job, I think a lot of people would be surprised at how little of a social life I have, but I am fine with that.
How do you feel working in the music industry differs from other industries?
Unlike almost any other industry, there is no one set way to get to where you want to be. Nobody can tell you how to succeed, you really got to make all the opportunities up for yourself.
Is working in the music industry as cut-throat and challenging as many people make it out to be?
I've heard quite a few horror stories of people screwing over business partners, two-faced managers, or dodgy promoters. But primarily from what I am doing, I have only encountered a couple and even that isn't to entirely terrible, it's almost to be expected.
Do you have any advice for those trying to find a career path in the music realm?
The only advice I have for people breaking into the scene is to have something to offer. Everyone has their own agenda, so find a way to help them get to where they're wanting to go. More than likely they'll respect that, and lend a helping hand when they can. Don't go barging in the door with your mixtape expecting anyone to have time to listen to it. And connect with the people you encounter, don't just be a name and a face…and a mixtape.
Is there anything else you would like to add? Tips, thoughts, feelings, songs, etc
If you're trying to get anywhere in this scene, knock on as many doors as you stumble across and be prepared to hear no a lot. And then don't take no for an answer.
A big thank you to Will Vance for taking the time to share his EDMJob with us in this Career Spotlight. If you're interested in working in the electronic music industry, be sure to check all open positions at EDMJobs.