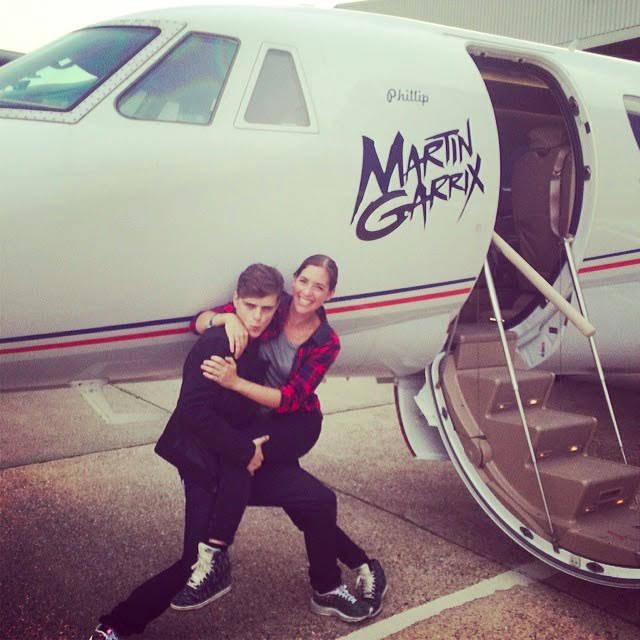 Career Spotlight – Founder at The Media Nanny – Jose Woldring
Today's Career Spotlight features insights from the Founder of The Media Nanny, Jose Woldring. The Media Nanny represents: Martin Garrix, Blasterjaxx, W&W, Laidback Luke, DVBBS, Sander Van Doorn, Showtek, Oliver Heldens, Spinnin Records, EA Events, Sunnery James & Ryan Marciano, and many more…
If you are looking to work in PR, there is an employment opportunity available at The Media Nanny.
When did you realize that you wanted a career in the music industry?
10 years ago, I was seventeen – practicing Breakdance on a high level and going to music events a lot.
A year later I moved to Amsterdam, MTV scouted me as a VJ for one of their TV channels, but I wasn't that comfortable on screen… I decided to go study Media & Entertainment Management. My last two years I did a dual course, so only had to take classes one day a week and could work the other four days. I got a job as an account manager at a big radio channel, selling adds to companies. I met my boyfriend back then, who was a DJ and signed to Anna Agency. Anna was looking for someone who could manage all social media and PR and hired me. I started up my own company in 2010 and got more and more artists who'd like me to help them with publicity, writing biographies etc.
How did you work your way up to the position you currently have with The Media Nanny?
It all went very naturally, I have never done any acquisition actually. I do believe it was the right timing, as dance music became so big so quickly and there weren't many PR companies in the scene. I do believe that our strong relationships with our clients have helped me a lot. They recommend my company to other people. Trust is very important in this industry.
What does your position at The Media Nanny entail?
A lot of work haha, I work at least 60 hours a week. 9 am – 9 pm mostly….but it also brings a lot of pleasure!
We get to work with amazing people, get to work at amazing events and the work is very rewarding too!
Also the diversity is something I really like…No workday is the same.
What is your favorite aspect of your job?
I love to get my hands on things. So if we come up with a PR strategy/campaign, I get a lot of energy and push myself to get the best results! I'm also a social person, love to work with people…and I love to travel and see the most amazing places around the world!
Least favorite aspect?
Can't think of one!
Is there anything you do for work on a daily basis others might be surprised about?
I'm on my phone 75% of the time….
How do you feel working in the music industry differs from other industries?
It's very informal, I like that! You can wear whatever you want, people respect you for who you are and are always looking to have a great time. It's also amazing to work with all these creative people, the artists.. they bring something extra to the table and see things in a different light most of the time. Music just really unites people I believe, also in our jobs.
Is working in the music industry as cut-throat and challenging as many people make it out to be?
You definitely need to have a strong hard working mentality in this industry, yes. But I believe if you really want something, you can achieve anything.
Do you have any advice for those trying to find a career path in the music realm?
Try to get as much knowledge of this industry, not only by going to school/university learning all the theoretical stuff, but also by visiting music events, checking out the related media sources etc. Educate yourself. If I'm hiring people, I never ask what their degree is, but always ask what their goals and skills are and why they would love to work in this industry! A hands-on mentality is a must! It will really pay off. Work hard, Play hard!
Is there anything else you would like to add? Tips, thoughts, feelings, songs, etc.
We are actually hiring! so if you're an experienced, energetic, and smart PR person.
A big thank you to Jose Woldring for taking the time to share her EDMJob with us in this Career Spotlight. If you're interested in a PR position at an Electronic Music company, be sure to check out the open position at EDMJobs.
For More Information on The Media Nanny see their:
Twitter
Instagram