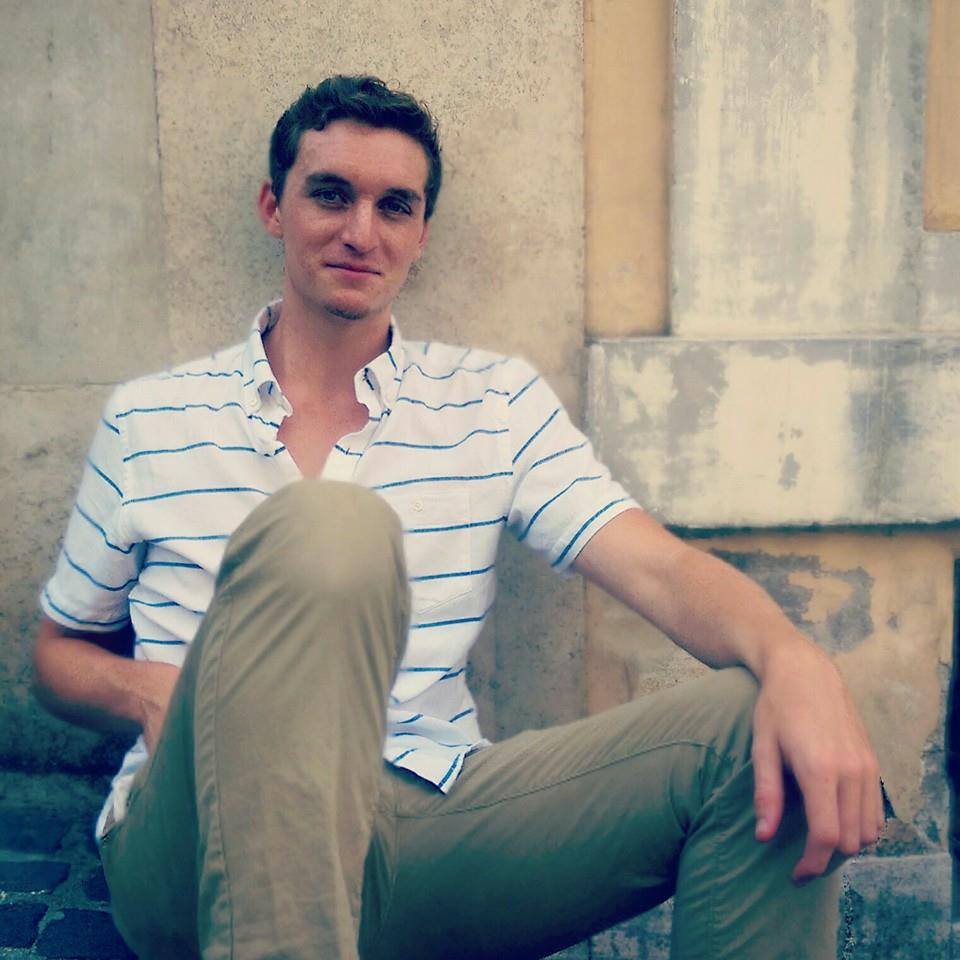 Career Spotlight: Live Nation Intern – Pete Shimshock
Introducing, Pete Shimshock. Pete is studying the music industry at Loyola University, New Orleans. Pete has interned for Live Nation, the nation's leading concert production and promotion company. In addition to interning for Live Nation, Shimshock manages a band called "The Stoop Kids" and co-founded the "Y'Heard Me" music summit in New Orleans.
Who are you, and what is your background? 

My name is Pete Shimshock, I am a music industry studies student at
Loyola University New Orleans
. As a high school student, I was a low brass musician studying classical and jazz music. I spent most of my time practicing, playing in orchestral groups, or messing with Pro Tools. I chose to attend Loyola New Orleans because it was the only school that I had applied to that had both a tuba studio and music industry program. When I got to college, I quickly realized that I did not want to become a performing musician, instead I wanted to help worthwhile musicians get heard. Over the past four years, I have made it my goal to get out into the industry as much as possible.
Since I was a freshman, I have set up about a dozen web sites for emerging artists. As a sophomore, I interned at a venue and recording space called the Old US Mint with the National Park Service and ran live sound and recording for acts like Black Francis (The Pixies), DJ Spinderella (Salt-N-Peppa), and Ellis Marsalis (Jazz Pianist). Last year, I co-founded a music industry summit called Y'Heard Me to help educate the jazz musicians of the city about best practices in the music industry. The event covered topics that ranged from copyright, social media, email lists, publishing, and business registration. Since its inception, Y'Heard Me has received lots of support from sponsors like Google, The Grammy Foundation, and the City of New Orleans.

Currently, I am beginning to start up an artist service business for the emerging acts of New Orleans. While I do fully manage a few acts, I want to provide a la carte music industry services for musicians; release plans, event production, graphic & web design, fundraising campaigns, etc. It's scary jumping into self-employment right out of college, but if you take the time in school to get the experience you need, you just might have the tools to succeed.
What exactly do you do for Live Nation? What is your internship exactly, and what are your responsibilities?
I was intern of the North American Festivals division office at the headquarters of Live Nation in Beverly Hills. My supervisor and mentor was the executive assistant to the President of North American Festivals. For three months, I worked on the third story in the festival office with James Barton (
Rolling Stone's #1 Most Important Person in Electronic Music
), Gary Richards (aka
Destructo/Founder of HARD
), and Stephen Rehage (President/
Founder of Voodoo
). Most of my responsibilities were stereotypical of an internship; answering emails, fetching coffee, stapling, formatting documents, compiling databases. However, occasionally I would really exciting opportunities. I've made presentations for the CEO of Live Nation. I've helped develop and pitch festivals to potential clients.
The biggest of the tasks that I worked on was an international festival database. Over the course of the summer, I researched and collected information from hundreds of music festivals around the world and aggregated the information into a new database. This resource has since been turned into a corporate-wide document which is already being used by various departments within the company.

How did you score an internship with Live Nation?
I had interned previously with Rehage Entertainment in sponsorship and festival management for the music festival "Voodoo Experience" in New Orleans. During my time with Rehage, they were acquired by Live Nation. The core team of Rehage became the Live Nation North American Festival division team. This new division was tasked with overseeing Live Nations' festivals including: Electric Daisy Carnival, Lollapalooza, Made In America, Sasquatch, and many more. A few months after my second festival, I found out that they wanted to use me at the HQ. I was fortunate that my roommate from college lived 10 minutes away from the office in Los Angeles.
When did you realize that you wanted a career in the music industry?
I've known for a long time that I wanted to be involved in music. Before I got involved in festivals, I was a classically-trained low brass musician. Though I loved performing, I found myself better equipped for helping musicians with business. I love combining the irrational and emotional nature of music with the analysis and structure of business. As a silicon valley kid, I was very interested in startup culture and wanted to apply it to a more artistic enterprise. During my short time as a music performance major freshman, I found myself cutting out of practice time to help bands with social media, building websites, and making release plans. I soon changed my major to study only music industry.
What do you plan to do with the experience you've gained at Live Nation?
The professionalism, clarity in communication, and efficiency is something that I can only dream of achieving.
What is your favorite aspect of your job?
The love of music. My favorite thing in the world is standing backstage (usually on the side of the stage) and staring out at the audience. The collective feeling of everybody sharing in a musical moment is just amazing.
Least favorite aspect?
The pace was crazy. The time frames were insane; everything needed to get done perfectly and as soon as possible. It was a difficult environment to get used to but with the help of the industrial grade Keurig machine, I was able to get up to speed.
Also, I was surprised at the hostility of the workplace. Colleagues always seemed buried in their work. Few people had conversations outside of the professional dialogue.
Is there anything you do for work on a daily basis others might be surprised about?
The number of times I would have to refill Trenta-sized iced coffees from Starbucks was startling.
How do you feel working in the music industry differs from other industries?
I imagine the music industry feels very similar to other high-risk jobs; film, stock trading, a start up. As long as you are passionate and enjoy the challenge, there is nothing more fun. However, if someone wants a job with less stress, less yelling, and more consistency, there are many other jobs that will fit their interests.
Is working in the music industry as cut-throat and challenging as many people make it out to be?
Yes, it is extremely cut-throat and challenging. Only go into the music industry if you have no other choice. If you can't do it, there are ten people behind you who want your position. Always read the fine print.
Do you have any advice for those trying to find a career path in the music realm?
Show up. If you want to do something in the music industry, you need to go and take it. If you want to become a producer, go down right now to your local studio and ask if they need someone to help out. You will need to do a few years of internships. Showing initiative, being on time, and working hard will help convert an internship into a paid position.
Is there anything else you would like to add? Tips, thoughts, feelings, songs, etc.
Don't ask how to do something, just do it. If you want to work music festivals, go to the festival company and ask if they need any volunteers/interns. The only considerations that matter are who you know and whether you can complete the job in a timely manner. The music industry is small. If you know someone who is in the industry, ask if they know someone who does what you want to do. You never know whether the company you intern for might get bought by Live Nation.
 A big thank you to Pete Shimshock for taking the time to share his EDMJob with us in this Career Spotlight. If you're interested in an electronic music career, be sure to check all
open positions at EDMJobs
.