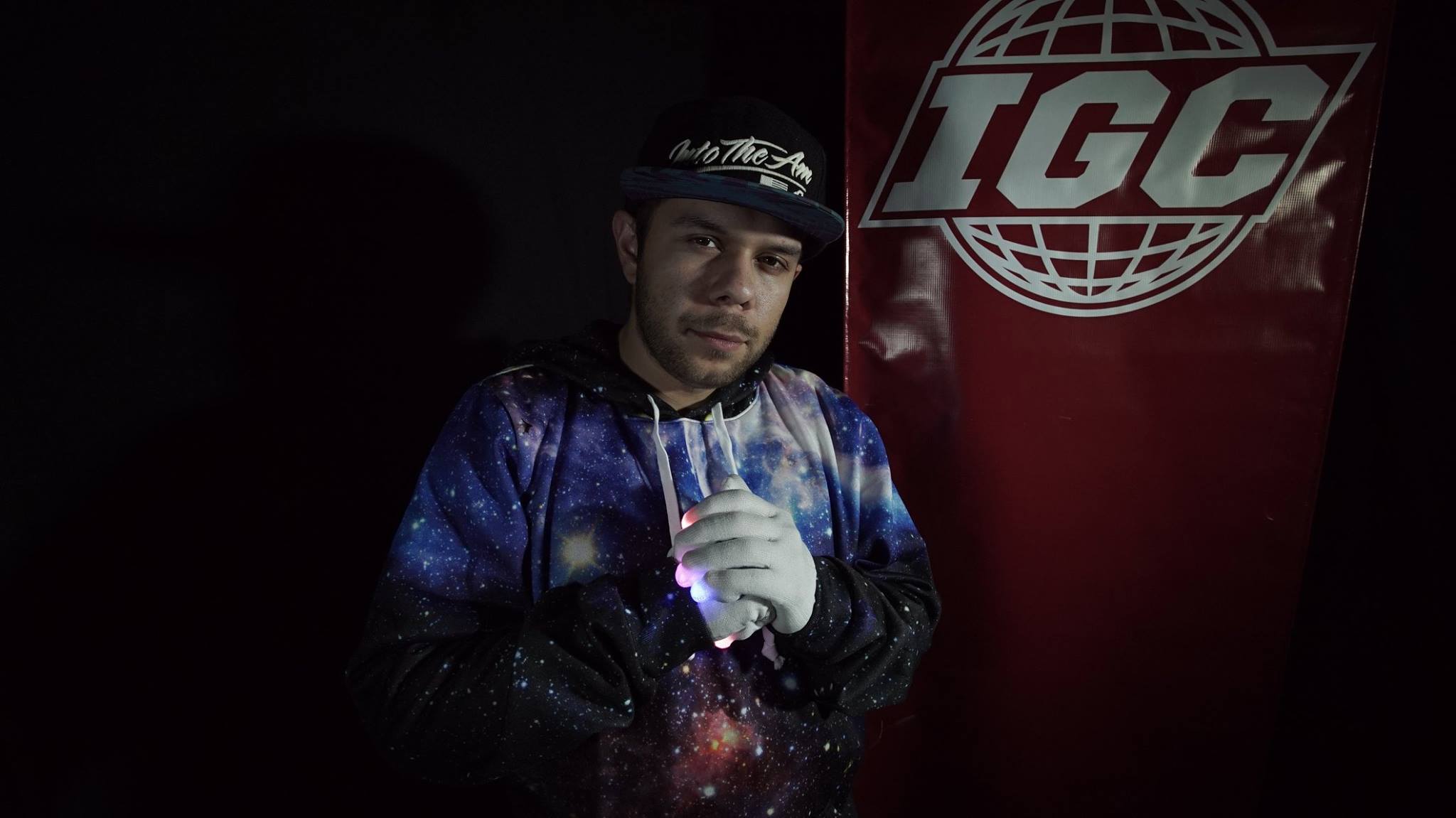 Career Spotlight: Moses A, Publicist and Philanthropist at EmazingLights and Trapstyle
Today's Career Spotlight we feature Moses A, Publicist and Philanthropist at EmazingLights and Trapstyle. If you are looking for work in the industry, and want a great internship opportunity with EmazingLights, look here.
Who are you and what is your background?
My name is Moses A, I am a Publicist, Philanthropist, DJ, and Producer.
How did you get to where you are now?
My first venture was with my best friend Chris G, in 2008 with a company by the name of CaliRaves.com. It was California's premier rave resource; better known for it's LA underground photography.
This lead to organizing 20,000 sq ft warehouse parties in the heart of Downtown Los Angeles. The most well known event was a four part series called Intergalactic Planetary. The majority of our events benefited a charity. We worked with Susan G Komen, Keep a Breast, and the Electronic Music Alliance. I've had a taste for philanthropy since day one, giving back to the community that molded me has always been a goal of mine.
Shortly after my run with the LA warehouse community, I launched a chart topping dubstep label with a friend in the UK in 2010. By the name of Schroff, he was in charge of UK relations while I maintained all US relations. DDR was the shorthand for the label and it quickly became a powerful name in the dubstep community.  We knocked Skrillex off the beatport.com charts with our first release called Shadow Boxing in 2010.
It got to the point where I was working with so many different artists that Chris G and I decided to launch the databass.dj agency. This was my management and booking agency at the time, which later evolved into a bass music label.
In 2011, I organized a record label convention and fashion exhibit by the name of Label Swap. This was when I first met Tyyler B of Kathaus Records. Luminox was crashing on Tyyler's couch at the time as he didn't really have a place to live, and this was the first time the word "Trapstyle" had ever came out of someone's mouth. Many people claim to have invented the word Trapstyle but it was actually Luminox who first thought of the name, and it was out of that moment that Trapstyle was born.
Day one Trapstyle crew is Tyyler B ½ of We're not friends, Derek A aka ½ of Slander, Scott D aka ½ of Nightowls, Shane aka ½ of Strapback, Chris G aka ½ of SVCRED, and myself aka Moses Bass. We are a group of hardworking individuals who are all founding members of this bass music collective. All of us believed in Trapstyle since day one, and we have all worked tirelessly to build this brand up to where it is today.
When did you realize that you wanted a career in the music industry?
I had inadvertently created my own career within the music industry in 2008, but the ironic thing was that I didn't see any of this as a career choice. The only reason I launched CaliRaves.com was because I wanted to provide a safe place for people's memories.
Below you can see the mission statement I wrote in 2009, it gives you a clear understanding of my goals at the time. It wasn't because I wanted a career. Rave culture was something I gave my blood, sweat, and tears for. I understood that raving was a transient thing for many people, and the majority of ravers give up on it, but I wanted to provide the platform for them to come back, reminisce, and feel the vibe that would send chills down their back. If you're a raver, then you know exactly what I'm talking about.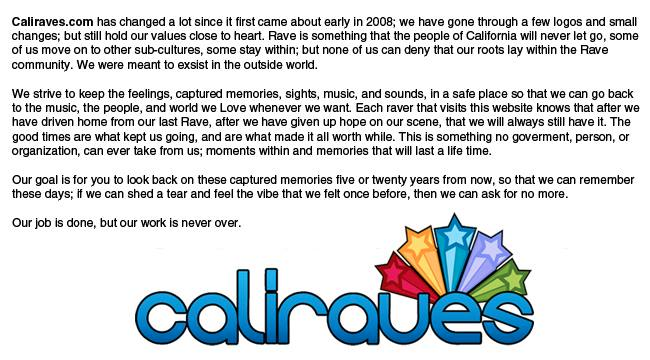 Can you explain to me what the Electronic Music Alliance is all about?
I am also one of the founding members of the Electronic Music Alliance, better known as the EMA. The EMA is ran by Janine Jordan and Ken Jordan of The Crystal Method. The EMA is the sound of change. The focus is environmental stewardship, "playing it fwd", and hearing awareness. You can learn more by visiting ema-global.org
Tell us a bit more about your work as a publicist, how did you get involved in Public Relations?
In 2011 I interned for Rob K at Biz3, if you're not familiar with them they are the largest PR firm in the music industry. The handle public relations for Skrillex, Daft Punk, and Disclosure. One day into my internship, I was at a coffee shop with Rob K, and I was explaining what was wrong with their press releases and how I could revolutionize the PR industry for them.
After chatting for a bit, Rob K says, "Hey look it's Sonny". He walks up, and extends his hand to shake mine, in my head I thought, "nah that's not him" but then I noticed the massive OWSLA tattoo on his arm. The following weekend I was at Skrillex's production warehouse for a Christmas party. I was surrounded by people like Dillon Francis, Blood Diamonds, and 12th planet.
It was at this point that I realized I had pierced the fabric of the music industry. I was no longer that kandi kid raver from 2008, my career had taken a completely different route.
Shortly after, I worked at another PR firm that shall remain nameless. I was bringing in massive clients that were personal friends of mine. People who ran large scale music festivals, film producers, and other personal friends of mine. I was making this PR firm thousands of dollars and getting a small percent of the cut. On top of that, this PR firm treated my clients very poorly, and provided a cute list of 7-10 press links. I knew I could treat my clients better would also produce far better results.
This is when I launched GPR Firm in 2014. I left a prestigious position at a well respected PR firm to run my own. Being an entrepreneur can be a scary thing, if you don't line up your own clients then you're not going to eat, but I was no stranger to hunger. In fact it's what I thrive on. I love putting myself in murky territory. I love launching new projects, and I am a serial entrepreneur at heart.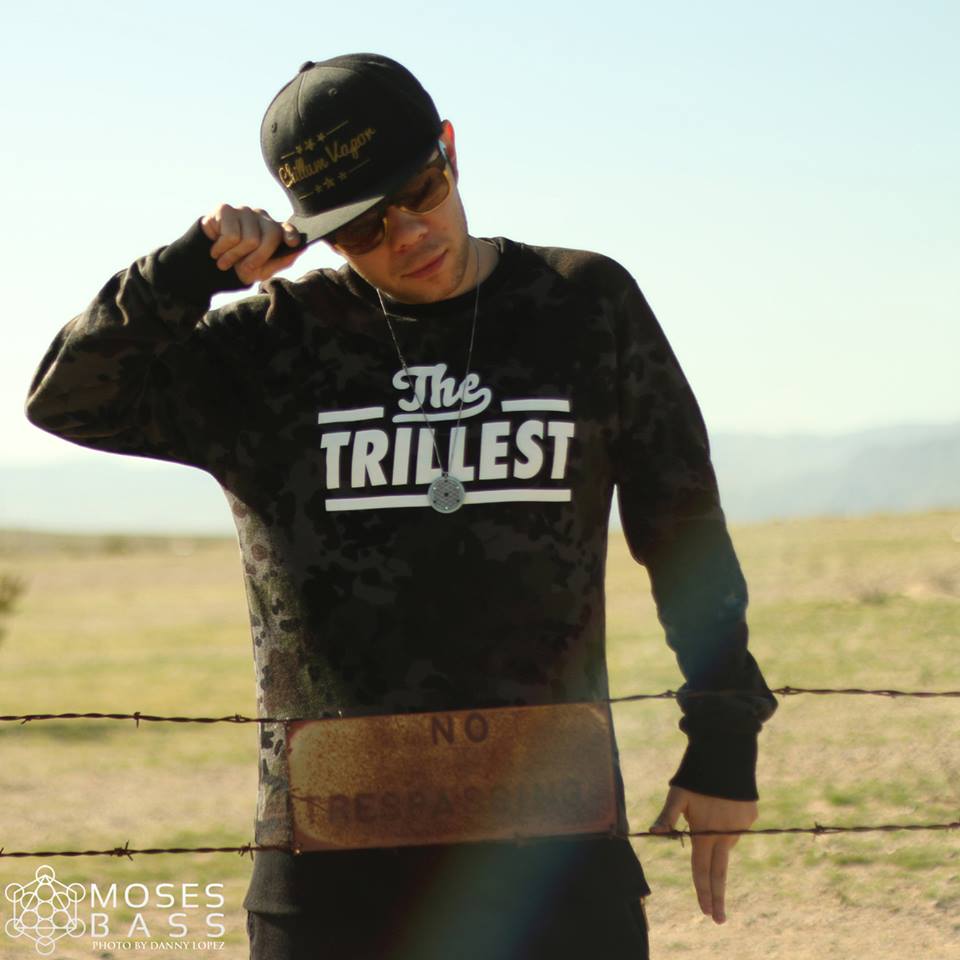 How did you get involved with The Emazing Group? (EmazingLights, iHeartRaves, Into the AM)
I had known about EmazingLights since 2010. I was a glover back in the day and I know a lot of the OG glovers in the scene. Shout out to Mindtrippz, Maverick, Kushion, and Snugglz. My gloving career was short lived. As soon as I picked up deejaying I dropped the gloves and began to focus on music.
Back when CaliRaves.com was at it's peak there was a competitor that would come to me and buy ad-space from my website. He told me EmazingLights was their competition and how badly he wanted to crush them. That obviously didn't work out for him as he is nowhere to be seen.
Fast forward to 2015… I am running my own PR firm and notice Brian Lim on ABC's Shark Tank. For the first time our Rave culture had been portrayed in positive light on international television, this is what attracted me the most.
I contacted Brian directly, and applied for a position that didn't exist. They weren't looking for a PR guy, but I'm not your average publicist. I have no traditional training in public relations, and that's what makes my approach creative and effective. I created a network of publicists called "Pitch Theory". This is a network of PR professionals where we trade contacts, proof press releases, and help each other find journalists.
It's amazing to think that someone with your talent can also rock the party. When did you start producing/DJ'ing? And what do you prefer to play/produce?
I started deejaying in 2009, and began to produce in 2011. I am 100% to the core drum & bass. I am a proud Junglist, and love drum and bass more than anything on this planet.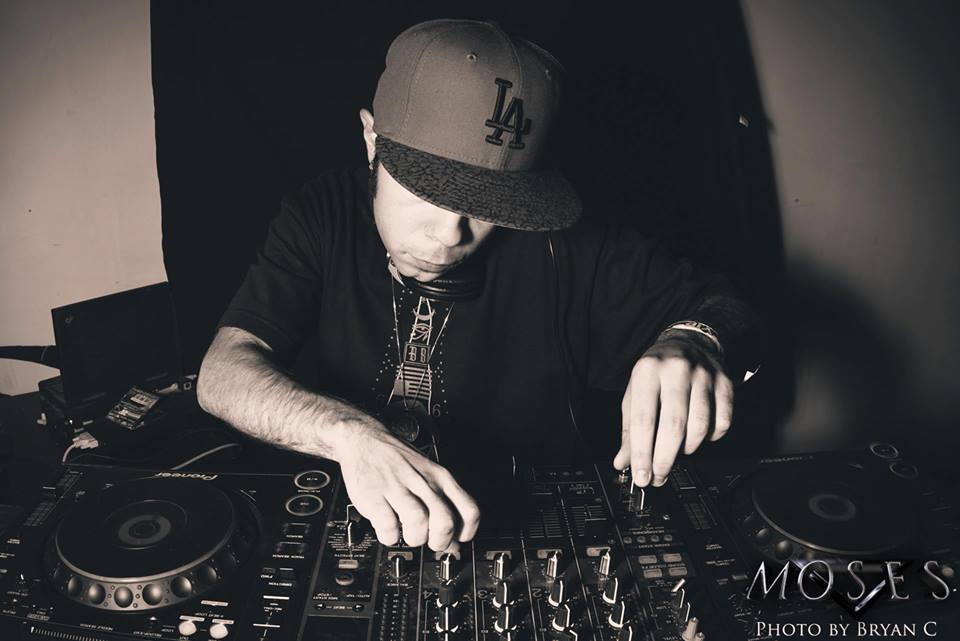 Is there anything else we haven't covered that you do for work on a daily basis others might be surprised about?
I built CaliRaves.com and websites for all of my other aforementioned ventures, I am also a graphic designer. I stopped building websites and doing graphic design for others in 2010, it pays well but it's not my passion in life. I only do this for myself whenever I have an idea for a new project.
Is working in the music industry as cut-throat and challenging as many people make it out to be?
I don't know if cut-throat is the right word. You just need to be ambitious and have a growth mindset. You would not believe the amount of times I failed. You need to view failure as an opportunity to flourish as an individual. Learn from your experiences. The music industry is tough as nails, people don't just hand out opportunity, so when you see a chance you need to take it; otherwise it won't be there tomorrow.
If you could change one part about the work you do, what would it be?
I wouldn't change anything. My interviews with Brian, Scott, and everyone else at EmazingLights were the most natural conversations I have ever had with an employer. I didn't have to prove myself. I simply talked about who I was and what I already do for a living. I was a natural fit and am grateful to wake up for work every single day of my life. These people understand the way I work and see the potential in me.
Do you have any advice for those trying to find a career path in the music realm?
Don't wait around for opportunity, you need to create your own opportunity.
Is there anything you do outside of work that people might be surprised about?
I am also a photographer, I am fluent in Spanish, and I am a first generation American. I am 26 years old.
Is there anything else you would like to add?
Don't forget to give back to the community that shaped you. This is one of the reasons I pushed for EmazingLights to create a non-profit initiative by the name of Glove 4 Glove.
If you are interested in listening to Moses Bass's productions please head to his website at MosesBass.com
A big thank you to Moses A for taking the time to share his EDMJob(s) with us in this Career Spotlight. If you are interested in a job at EmazingLights, check out our site for Internship Opportunities and follow us on Facebook!