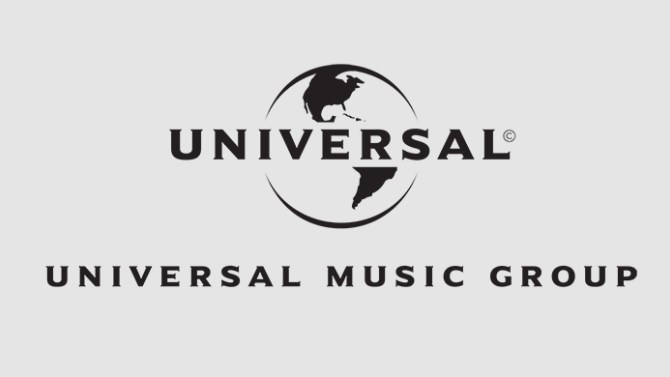 Universal Partners with SoundCloud
SANTA MONICA and BERLIN, January 13, 2016 – Direct From Universalmusic.com – Universal Music Group (UMG), the world's leading music company, and SoundCloud, the world's largest community of music and audio creators with 175 million monthly listeners, today announced they have reached an agreement that creates a host of new creative, commercial and promotional opportunities for UMG's artists.
The agreement allows SoundCloud to benefit from UMG's roster of emerging and established recording artists, as well as songwriters signed to Universal Music Publishing Group, as they roll out advertising and introduce subscription services in the US and other markets later this year. In addition, UMG's labels and publishing company will gain access to SoundCloud's promotional tools, analysis and data to provide recording artists and songwriters with new opportunities to generate revenue and to strengthen their connections with fans.
"At UMG, we have long-embraced empowering entrepreneurs and innovative services such as SoundCloud," said Lucian Grainge, Chairman and CEO of Universal Music Group. "With this partnership, we're ensuring recording artists, songwriters and labels benefit, both creatively and commercially, from the exciting new forms of music community engagement on SoundCloud. We look forward to working with SoundCloud and supporting the company's evolution into a successful commercial service."
"With this partnership with UMG we will further strengthen and grow the unique community we've built over the past seven years, where multiple forms of expression can live and where artists at every stage of their careers come to create and share their work," said Alexander Ljung, SoundCloud Founder & CEO. "Bringing together the world's largest audio platform and the world's largest music company means we are able to further expand SoundCloud's role as a critical platform for creators and open up its benefits to UMG's extensive roster of artists."
Ljung continued: "With the majority of the music industry partnering with us, and adding to the more than 100 million tracks already available to discover on the platform, we are able to offer a service to both creators and listeners that is unrivalled in the music streaming space today."
About Universal Music Group
Universal Music Group is the global music leader, with wholly owned operations in 60 territories. Its businesses also include Universal Music Publishing Group, one of the industry's premier music publishing operations worldwide.
Universal Music Group's labels include A&M Records, Angel, Astralwerks, Blue Note Records, Capitol Christian Music Group, Capitol Records, Capitol Records Nashville, Caroline, Decca, Def Jam Recordings, Deutsche Grammophon, Disa, Emarcy, EMI Records Nashville, Fonovisa, Geffen Records, Harvest, Interscope Records, Island Records, Machete Music, Manhattan, MCA Nashville, Mercury Nashville, Mercury Records, Motown Records, Polydor Records, Republic Records, Universal Music Latino, Verve Music Group, Virgin Records, Virgin EMI Records, as well as a multitude of record labels owned or distributed by its record company subsidiaries around the world. The Universal Music Group owns the most extensive catalogue of music in the industry, which includes the last 100 years of the world's most popular artists and their recordings. UMG's catalogue is marketed through two distinct divisions, Universal Music Enterprises (in the U.S.) and Universal Strategic Marketing (outside the U.S.). Universal Music Group also includes Global Digital Business, its new media and technologies division and Bravado, its merchandising company.
Universal Music Group is a fully owned subsidiary of Vivendi.
About SoundCloud
SoundCloud, launched in 2008 by Alexander Ljung and Eric Wahlforss, lets people discover and enjoy the largest selection of music from the world's most diverse creator community. This is made possible by an open platform that directly connects creators and their fans across the globe. Sound creators can use the platform to instantly record, upload and share sounds across the internet, as well as receive detailed stats and feedback from the SoundCloud community. For more information, go to: (http://soundcloud.com/).